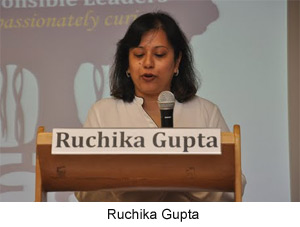 8 July – Neev 2015 (Welingkar, Bengaluru)
Neev-2015 on eleventh day witnessed Ms. Ruchika Gupta, President – Borderless Access, sharing her professional journey with the new batch. She talked about her beginnings, then how her batch mate and alumnus from BITS Pilani joined and how the strength of the personnel grew. She told the students how the company acquired major clients like 3M, JWT, EURO, RSCG etc. Their main business has been website development and the biggest client so far has been Microsoft. She opined that marketing is a disruptive idea and the best way to promote is through social networks, blogs, digital marketing and the like. She also cautioned the students to build a support system in their personal lives by giving equal importance to the family.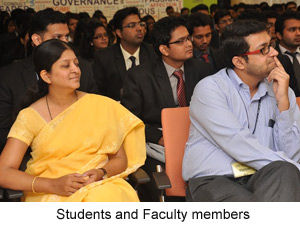 She explained that one should understand the potential of an idea to become a business. Not all ideas could become good businesses. However, one should give the idea their best shot. She concluded by telling the students about the activities their company conducted to reduce attrition.
Under Hello We, Dr Sonia Mehrotra briefed the students about the various cases published by the faculty. She also told the students about the ongoing efforts by Center of Excellence for Case Development and various avenues available to the students to contribute to the case study field.
Also the students had a session by Prof Hema and Prof. Vijay, introducing them to Finance and Accounts. They were given a brief about the nuances of the subject, career prospects and the latest developments in the national and international financial space. The students were told about a number landmarks in the financial world. Case studies of Indian Companies were quoted for a better understanding of the subject.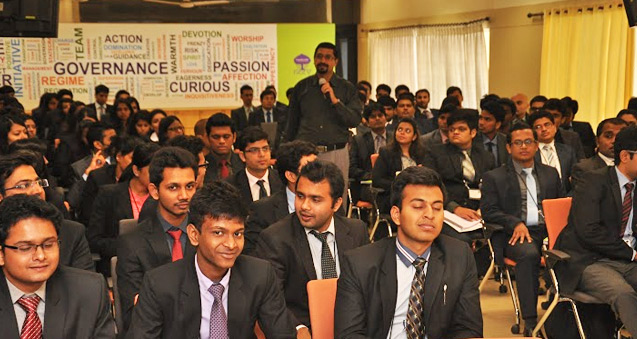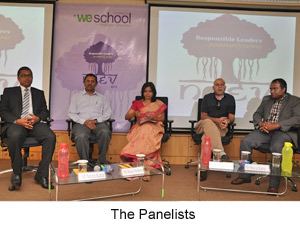 The Panel Discussion of the day was themed on Analytics and IT. The experts on the dais were- Mr. Naveen Kumar V Advisor, Cherry work, Raju Chellaton, Sr. Vice President, Happiest Minds Technologies, Charan Nagaran,- Global Analytics HP (Printing and Personal Systems) and Shravan Kumar, Head- Line of Practice, Business Analytics and HANA, RBEI.
Discussing the use of analytics in business, the panelists highlighted emerging role of Data Analysis to gain insights and predict future trends. Moreover, today every decision is based on analysis of data. For a career in analytics, the students should master MS XL, Statistical tools and business models. It is an emerging discipline and holds good prospects.