Business Design in the digital age welcomes empathetic and integrative thinking. Business Design in the digital age brings in empathetic and an integrative thinking. As sweeping technological reforms make way in the DNA of every business, a need to perform effectively has become imperative. A professional who brings to life ideas that resolve, create and sustain,  emerges as a global citizen leader.
One such professional is Dheeraj Lamkhade, Business Design, Batch 14-16, WeSchool who has proved his mettle in the global arena.
PwC organizes a global innovation challenge every year.
This year Dheeraj's team's work around 'AI driven digital marketing' made it to the top three finalists globally.
In his own words, Dheeraj sums up saying Business Design as the core part of the WeSchool curriculum, has helped him create impactful projects.
His views on innovation are now published on PwC's website: https://www.pwc.com/gx/en/about/global-innovation-challenge-2018/dheeraj-lamkhade-gic-2018-finalist.html
Who am I?
I am an AI strategist by day and data science student by night, this keeps my career ball rolling. My close colleagues call me the man who can even learn to set up a nuclear reactor not because I have a prior education but I am a believer of Kaizen philosophy (Japanese term for continuous improvement). The passion for learning new things continuously and implementing it in our professional and personal lives drives me every day at work. Outside work, my interest lies in social projects like building AI based cancer detection spectrometer, teaching and mentoring rescued girls from trafficking.
What characteristics do you need to be an innovator within PwC?
You just need the characteristics of a two-year-old – CURIOSITY and PERSISTENCE. Like a curious kid, one needs to challenge the status quo by asking the question 'Why' and never give up easily.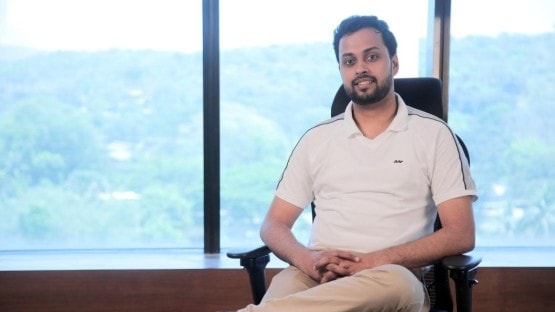 What does innovation mean to you, personally?
For me, innovation is like breathing, as suggested in Yoga you can try various ways of breathing but you cannot stop breathing. Once you stop, you can see the end nearing up on you.
Describe the GIC in 3 words
Hobnob, Trailblazing, Upswing
What do you expect to take away from this year's GIC event?
Working in the FinTech space, there are always better and interesting stories across industries and geographies to learn from and adapt to the FinTech landscape.