4 July – Neev 2015 (Welingkar, Bengaluru)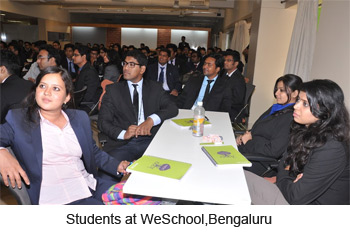 Half-way through the fortnight, the focus had shifted from rounds of introduction and orientation walks to some serious academic-sessions in business and management. The new batch had classroom sessions, possibly the first one, on Business Analytics and Principles of Management. The sessions were by the Welingkar faculty.
Prof Shekar Prabhakar explained the working of Assessment Centre and Development Centre. The Centre assesses the students on key managerial competencies by external industry practitioners and helps them realize the gap between their own self-mage and how the external world perceives them. Also this enables them to identify their strengths and two key areas to develop in. Prof. Shekar Prabhakar guiding them in the process, stressed the importance of developing these areas to a minimum acceptable level through the Development Centre with the help of faculty mentors assigned to them. The Development Centre also caters to their career concerns.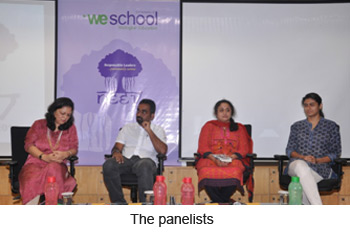 The panel discussion of the day pegged on the theme – Curiosity to Innovation. Experts included Prashant Subhedar, Director-Bang Design, Huda Jaffer- Lead Designer-SELCO Labs, Sonia Manchandana – Co-founder and Creative Chief-Idiom and. Gayathri Tirthapura – MD, Kutoohala.
The panelists felt that questioning is an important tool for satisfying curiosity. Creative curiosity is not an option but is mandatory. Responding to the question on new learning in a new real world the panelists felt that learning is a continuous process. One should not confine learning to domains nor should set limiting goals; one must learn from everything they see around them. For eg. Sport is a great teacher. The experts underlined, equally important is to learn coping with failure. As far as innovation was concerned the panelists felt that innovation is only an idea without action. Making ideas work is a necessary corollary of innovation. One has to be empathically curious.
The Hands-on session was devoted to creating models with the help of lego blocks. The session basically tested the creativity quotient of the students. The session progressed under the supportive supervision of Ms Gayathri Tirthapura, MD, Kutoohala.